THAT church - you know the one - the one that lets anyone in, that talks about those hard topics that it is just easier to avoid and understand that sometimes people need to deconstruct their faith and rebuild it. We are that church that seeks to understand mental illness, life mistakes and people that are different for all number of reasons.
​ Book Discussion:
Mad Honey by Jodi Picoult
Jodi Picoult writes books that are not easy to read. She presents topics with which we struggle. Mad Honey is no different. In it, we learn about keeping bees, transgender and living with the effects of domestic violence.
​
Join us for discussion on April 12th at 6:00pm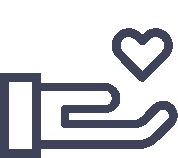 "Attitude is a choice. Happiness is a choice. Optimism is a choice. Kindness is a choice. Giving is a choice. Respect is a choice. Whatever choice you make makes you. Choose wisely."
― Roy T. Bennett, The Light in the Heart